Welcome to

Forestgate Millwork

Beautiful

Stairs & Railings

Elegant

Wainscotting & Mouldings

Designer

Decks & Living Spaces

Customized

Furniture

Upgrade

Your Living Space

Stylish

Pergolas & Arbours

Custom Solutions

Improve & Rejuvenate
Welcome to Forestgate Millwork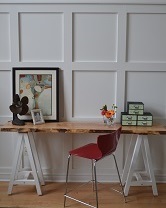 Forestgate services the contractor, homeowner, and designer. Our fine millwork technique combines design and functionality, use of quality materials, and upon request, sustainable products and eco-friendly finishes to elevate builder-grade design, solve classic storage problems, create designer looks, restore grandeur in Century homes, and fulfill the need of forward design elements and meticulous construction.A bathroom renovation in Mississauga or Kitchen Renovation in Mississauga and/or remodelling project is similar to a kitchen in some respects. Often, when you have lived in a house for a few years (or longer), you've grown accustomed to each room and its layout.

With more than 15 years experience, and the aspiration to deliver the products a customer desires to create beauty and character at home or office, Forestgate Millwork affords its customers the occasion to experience traditional craftsmanship, business integrity, and timeless design.
Forestgate Millwork can infuse living spaces with instant style or complement existing design sensibilities with custom manufacturing.
Ads
At M&M Quality Renovation, we know that your home is more than just a place to hang your hat – it's the place you live your life. Its important that it not only feels welcoming and look beautiful, it's a reflection of your individuality. A quality renovation will enhance the way you live.
Click Concrete
Click Group was founded on the basis of providing its customers with quality turn-key installation & construction on a multitude of different projects related to directional drilling, excavation, and otherwise. These projects have varied from small to large with clients ranging from municipalities to businesses, and individual residential and commercial property owners. At the forefront of our operations is a strong commitment to adhering to existing safety standards without hindering productivity or quality. We offer concrete ready-mix delivery to Mississauga for commercial, industrial & residential customers & approach each and every project with the same goals: to produce a quality product and provide exceptional service. Concrete Delivery Service for Ready-Mix in Toronto is offered to the GTA & beyond.
EdgeCliff Home Improvements
EdgeCliff Home Improvements is a family-owned and operated team managed by a father-son partnership. We have laid the strong foundations of our company based on providing our customers with the most reliable, consistent, and honest service possible. We work diligently and wholeheartedly to ensure that our customers are beyond satisfied with the end results. The project involved a complete basement renovation in Milton. We had an unfinished basement that needed to be finished. The project involved deciphering a layout that would be suitable to our needs, framing, muddling, taping, electrical and plumbing to bring the space to life. They did an outstanding job we would use them for home renovation in Oakville as well.
Cresmark Custom Kitchens
Cresmark is a full service Boutique Design-Build firm specializing in high-end residential Custom Homes and Kitchen Renovations in Oakville. We have over 25 years of experience in residential design & construction creating spaces that are fresh, functional and contemporary. The success of our company is rooted in the integration of innovative design, construction expertise and superior customer service.
Atlantis HVAC
At Atlantis H.V.A.C. Systems, we are an HVAC - Heating & Air Conditioning Company in Burlington that specialize in keeping our customers comfortable. That means we do everything from regular heating and cooling equipment check- ups to emergency services to recommending and installing new equipment. If you have any questions or problems in heating or cooling, you can count on our trained service team for prompt answers and service.
Inspired Dwellings
When it comes to custom home design and building, we at Inspired Dwellings are among the leaders within Southern Ontario. When it comes to building custom homes in Oakville, Inspired Dwellings is the leader. We have built both a name and a reputation that we are proud of and hold ourselves to only the highest of standards.
Hair by Wigsville Inc
Hair by Wigsville Inc. is an upscale, full service salon located in Downtown Burlington. Our reputable establishment boasts departmentalized styling & colour services. Our style-savvy professionals will provide the highest quality hair care, every step of the way. If you are looking for a Hair Salon in Burlington choose Wigsville.
SCP Stamped Concrete Pros
SCP Stamped Concrete Pros, strive to exceed expectations by collaborating with our clients to achieve and create the most attractive, cost effective, and functional stamped concrete work possible. We take pride in customer satisfaction for Concrete driveways Hamilton
and therefore have an extremely loyal customer base.
Alliance Home Security Systems
If you are looking to install a security system or burglar alarm to safeguard your property, look no further than Alliance. We are experts in installing safety devices, security cameras, keypads, motion detectors, contact sensors and other security measures.  Homes and businesses in Hamilton, Stoney Creek, Ancaster, Dundas and Waterdown can trust and depend upon Alliance alarm security systems in Hamilton and monitoring.
Allen's Landscape & Excavating
At Allen's Landscape & Excavating, we believe in getting the job done right. The first time. We don't believe in cutting corners and have seen the results first hand. Hiring a professional to properly complete your job is paramount whether it's a pool fill-in, retaining wall installation or a basement foundation repair. Trust the pros who know.

ENL Waterproofing
ENL Waterproofing offers customers living in Burlington Waterproofing solutions that work for them.  ENL is committed to making sure your home is dry and comfortable.
Forevergreen Landscaping
If you want to rejuvenate your home and landscape, but don't know where to start, a professional consultation with one of Forevergreen Landscaping's design experts is your first step to the landscape of your dreams. At Forevergreen Landscaping in Oakville, we know that you have a lot of ideas, and no one knows what would make your yard perfect better than you, but it can be hard to translate those ideas into a clear and concise plan. That's where we come in. We can give to the help you need to turn your ideas and goals into a real plan.


Jump Start DJ
Jump Start DJ is the premiere DJ service serving Hamilton, ON and the surrounding area including the GTA and the Niagara Regions. Jump Start DJ wants to jump start your next event! We specialize in music that will get your guest out on the dance floor and offer an over-the-top DJ service that will guarantee you an event to be remembered.
Closet Organization Oakville
Uber Custom Storage is dedicated to creating Closet Organization Mississauga and satisfying clients by providing them with the ultimate in custom home organization whether it be in the garage, the closet, the office or the pantry. We are a small team with diverse backgrounds, working together to take the chaos that is your life – and organize it. We will give everything a place, the rest is up to you.
360 Custom Contracting
Every decade brings new standards, expectations of comfort, of heating and of maintenance. As well as a new set of needs and desires regarding living space and how it is used. Yet many houses that need to be updated have an underlying charm, beauty, and grace that are far too lovely to tamper with. Trust 360 for all of your basement renovation in Oakville. Or choose 360 for Kitchen or Bath Renovation in Burlington.
Growing Gardens Landscaping in Milton
Being a leader in the landscaping business for nearly 20 years, Growing Gardens, landscaping in Burlington has developed a high-level of expectations for the creativity and customer service that goes into every project. We ensure only the best products are chosen to ensure the best results.
Roger's Landscaping in Oakville
Roger's Landscaping has been established in Oakville since 1989. Our hands on approach has kept the workmanship of our projects top quality weather big or small. We are large enough to handle the big jobs yet small enough to be personal.


Featured Home Renovation Contractor

Are you thinking about renovating your kitchen in Mississauga? Did you know that kitchen renovation ranks as one of Canada's most popular major home improvement? This is not surprising since your return on your investment when you sell your home is so high. If your are looking for home renovation in Mississauga, choose Firmbuilt Contracting & Design.
Our Commitment to Your Vision...
Forestgate Millwork prides itself on its expert carpentry services, with over 15 years experience, you can trust Forestgate Millwork.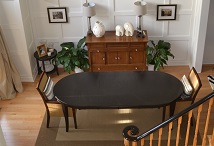 Ads